Our Lovely Staff
Hi , my name is Rebecca Iti and I founded ITI GGS Miniature Horses and Cart. Back in 2001 I put my little Miniature Mare Abby into Carriage, and then decided that I would love to do birthday parties with her. I had a 4x4 ute and a float, I made a flyer and away I went to my first birthday party. In 2006 my company became a reality when I officially created ITI GGS Miniature Horses and Cart. My husband Kipa and I started taking Abby and Sahara to birthday parties. Below is a picture of my husband Kipa, Kipa doesnt come out to parties anymore he's at home with our two pre-schoolers.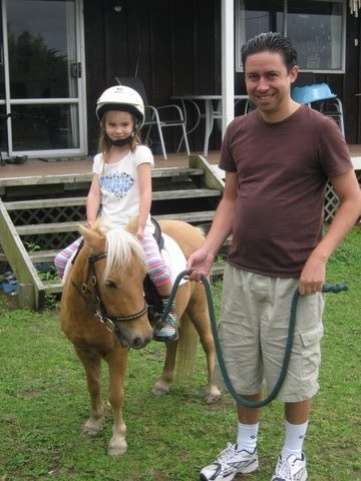 The Team
Here is most of our 2018 Team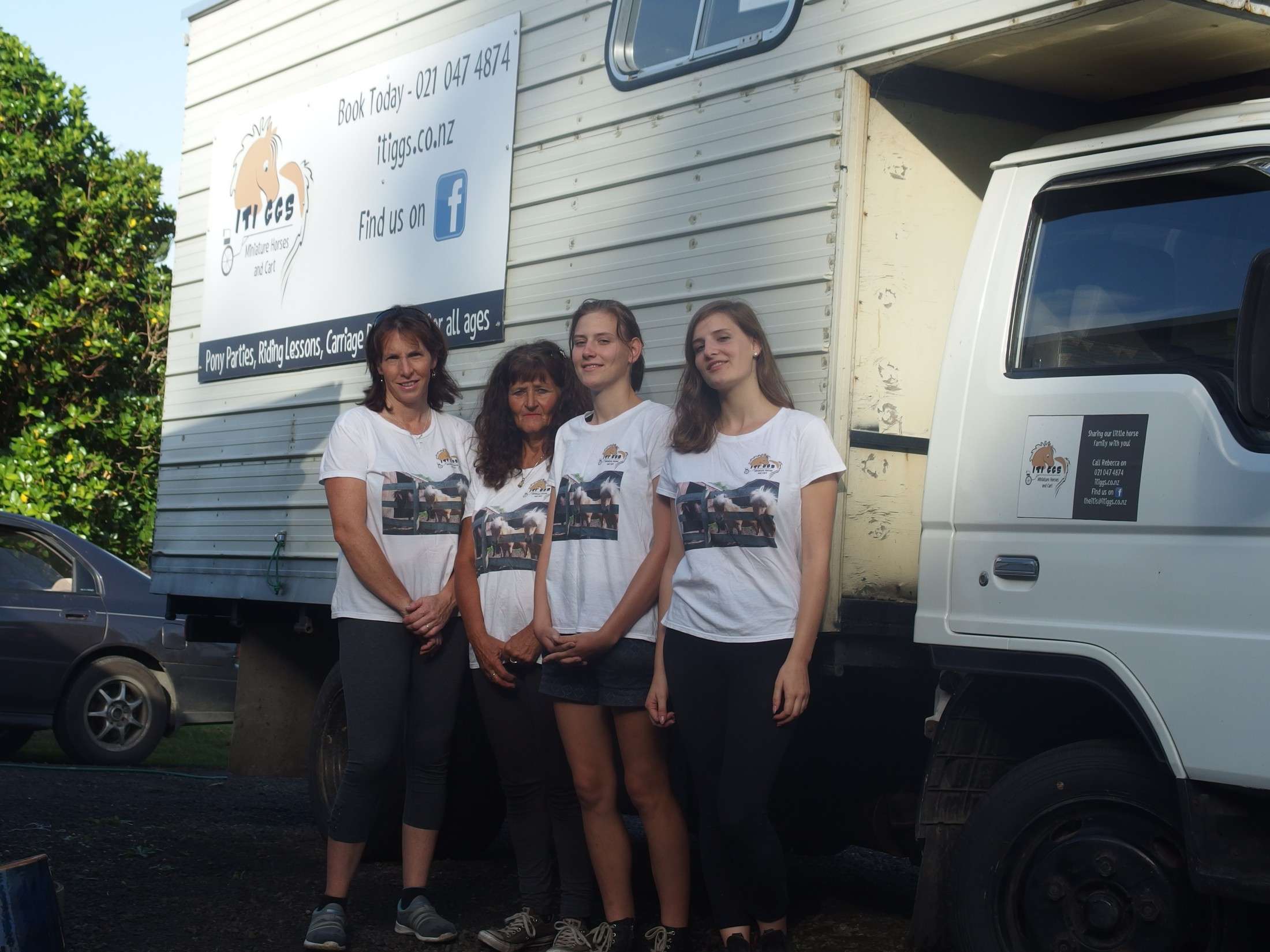 left to right: Rebecca Iti, Pam, Waggy and Melina (we only have Mackenzie and Charlotte missing)
Charlotte
Charlotte has been with us for over a year now, shes such a friendly bubbly young lady and we love taking her every chance we get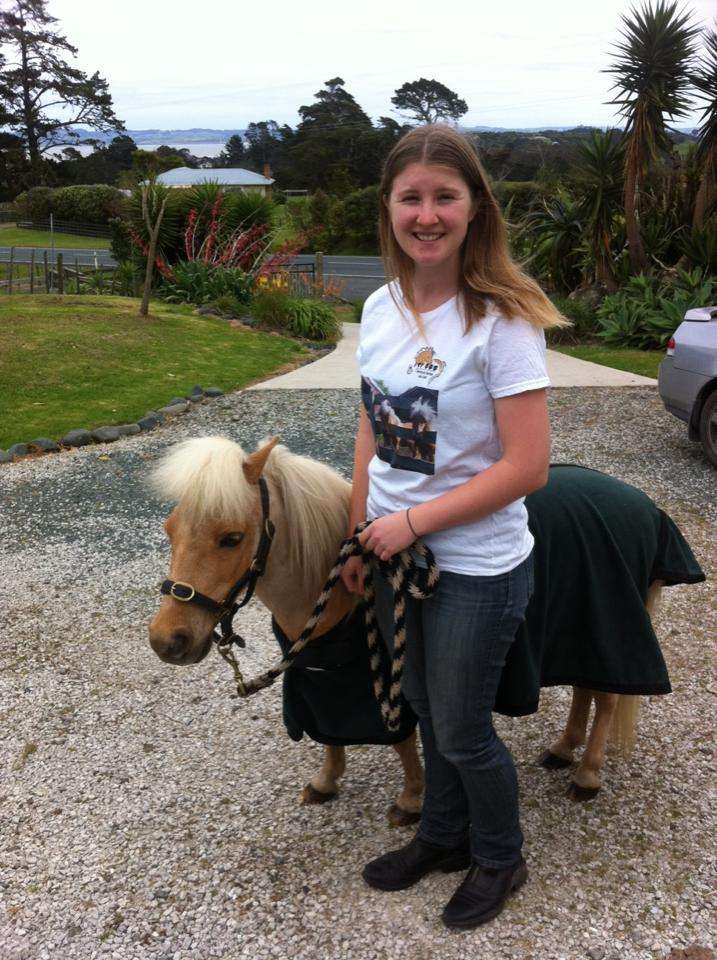 Pam
I met Pam at our Church in Helensville, you couldnt find a lovelier lady, Pam has many horses and often gives rides at her property in Helensville. Pam is on the left giving rides with Cameo - working hard as usual!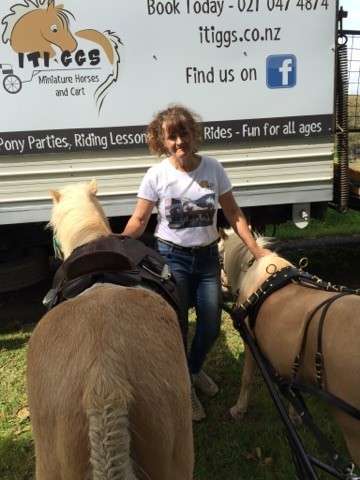 Lavinia aka 'Waggy'
Lavinia has been one of our amazing helpers since the middle of 2017. She has extrodinary horsemanships skills and knowledge and spends most of her days training horses at her farm in Makarau. Lavinia is 18 years old and has really taken to birthday parties and helping me with riding lessons.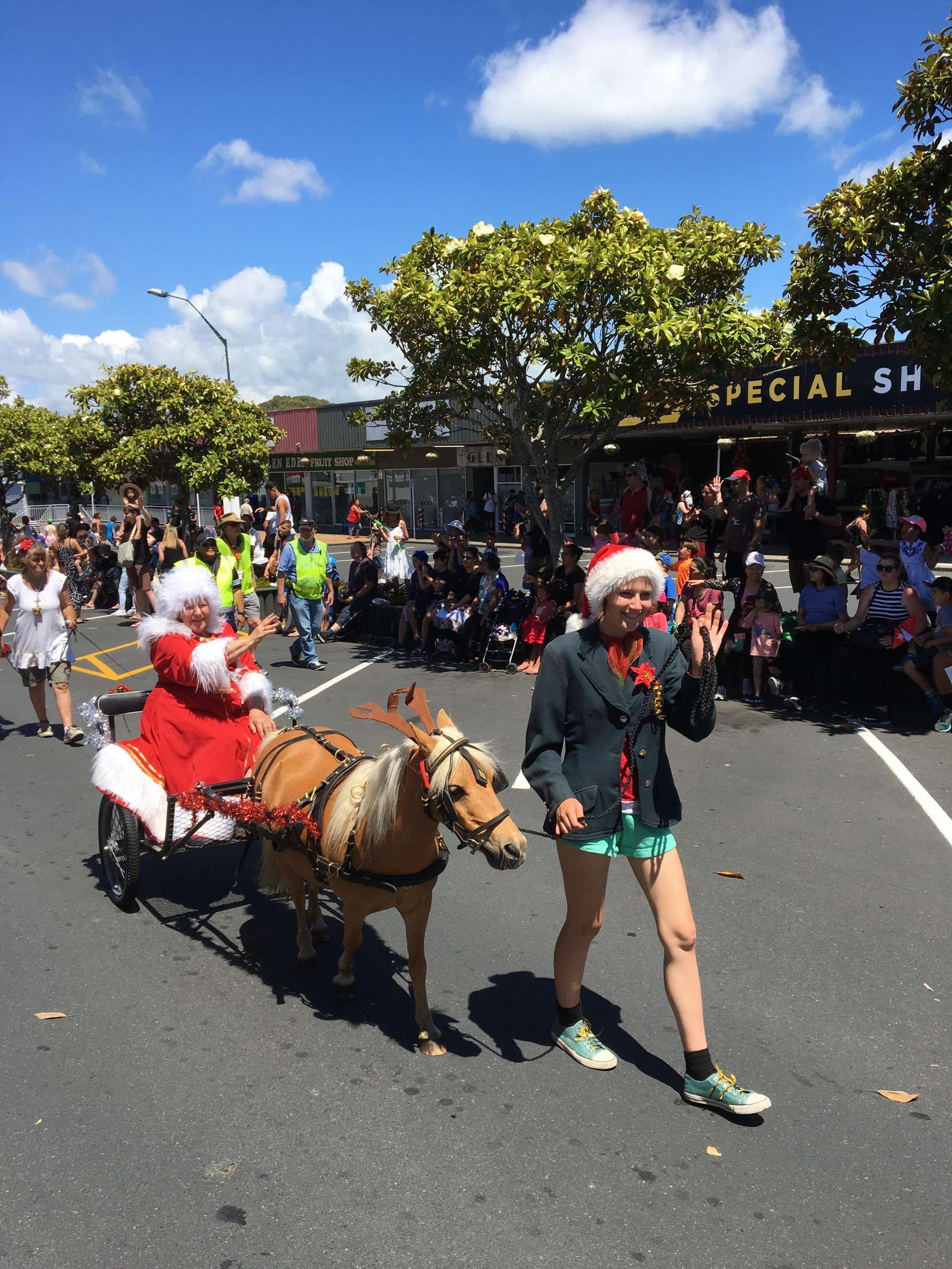 Melina
Melina is Lavinias sister who is 15 years old and definately following in her sisters footsteps with her love of horses. We look forward to getting to know Melina as she joins our parties in 2018.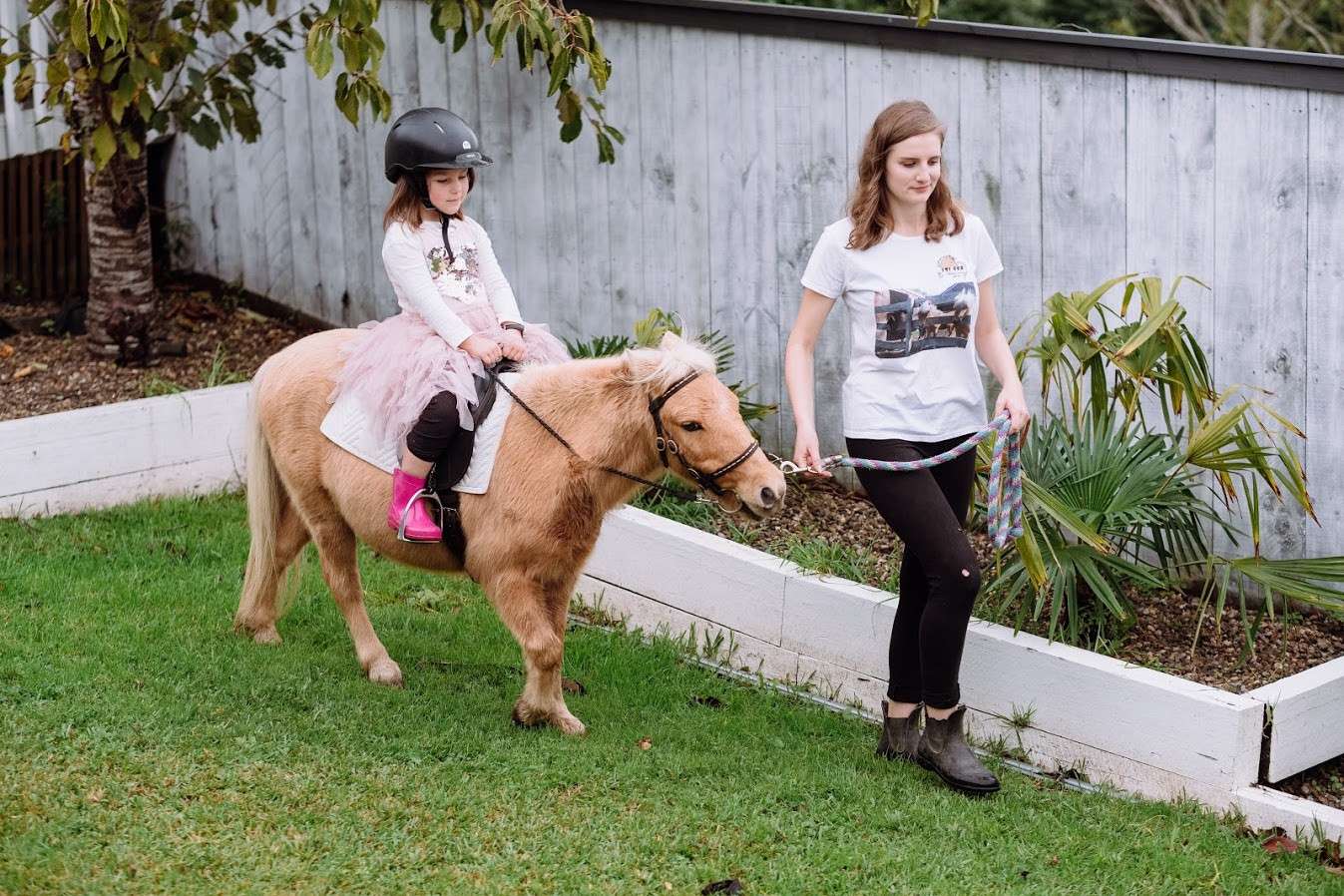 Mackenzie
Mackenzie is our newest addition to the ITI GGS team. She is a very lovely young girl and has ben around horses since she was 5years old, she has been doing lessons since she was 6 years old and such a dedicated lover of horses from the age of 9-10 she had a job volunteering at a riding centre that taught her horsemanship, and she also helped out with riding with younger children. Mackenzie enjoys riding her own horses in her spare time and goes to Pony Club, she has also trained horses and given riding lessons. Welcome Mackenzie its great to have you on our team finally!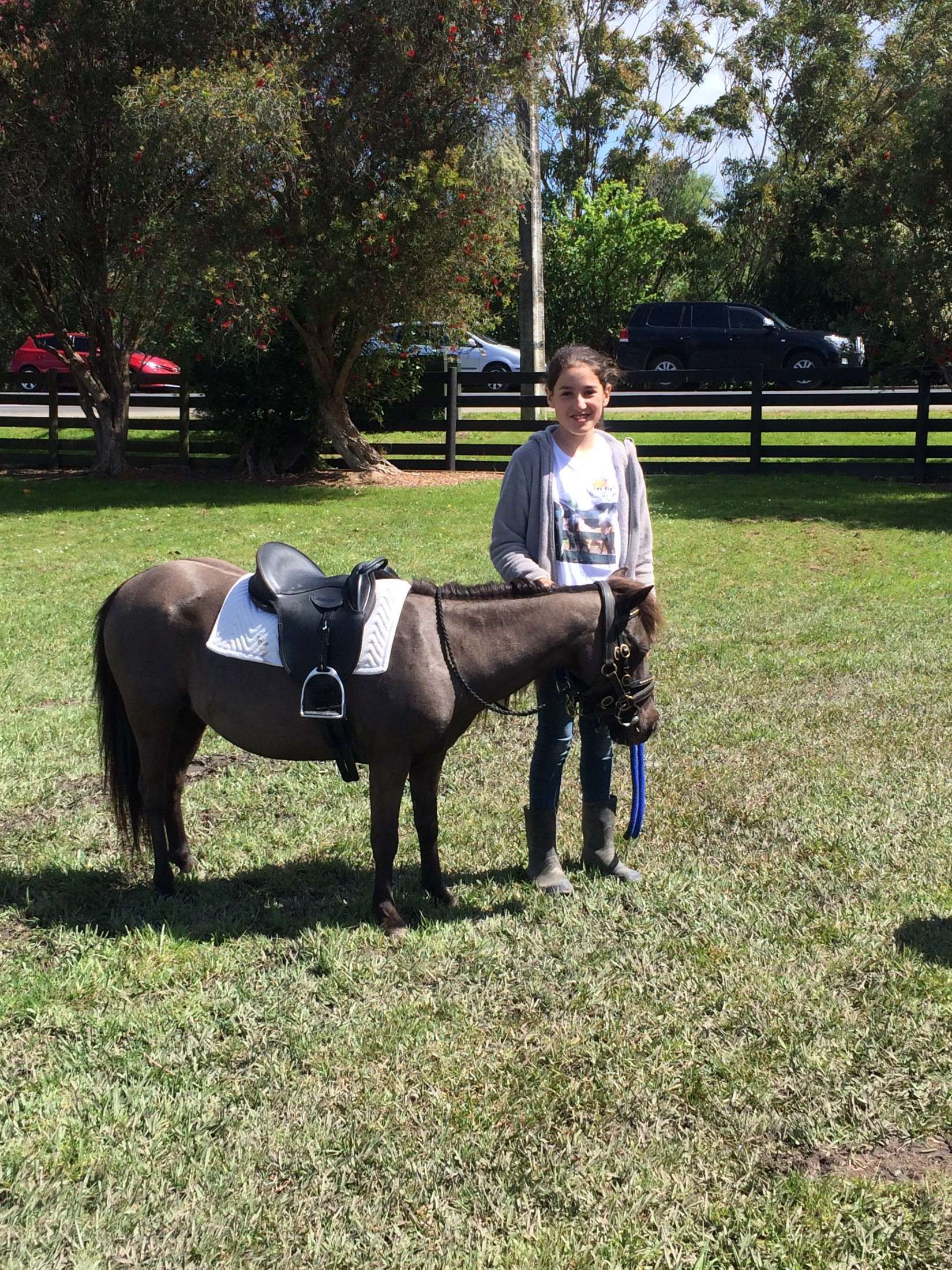 Mackenzie had her first gala with us at Waitoki School (29th October 2016) and did a wonderful job giving rides and fitting helmets she was so great with all the little people she met, friendly and welcoming
Tatiana
Tatiana is our newest helper in the ITI GGS team, and what a bubbly lovely lady she is! She was a rider when she was younger and has really enjoyed getting back into it and helping us. We cant wait to bring her out to many more parties as she's still very new, welcome Tatiana to our team.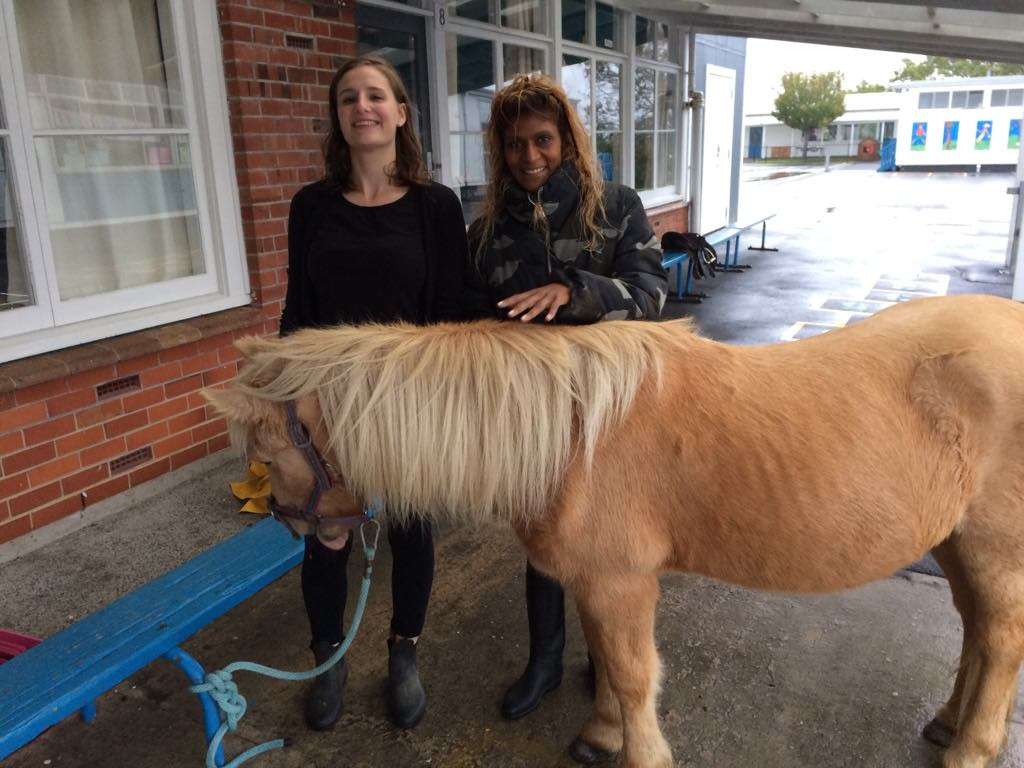 Here is Tatiana on the right with Melina on her first party with us in April 2018